EMFAD - UG12 - DS
---
EMFAD

=

E

lectro -

M

agnetic -

F

ield -

A

nomaly -

D

etection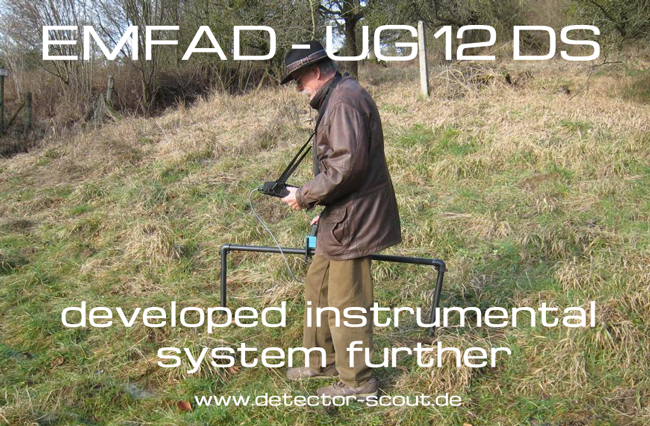 The EMFAD - UG 12 - DS is the technical further development of the EMFAD - UG 12 Pro. This device is the latest and most current version of these instrumental systems at the moment.

The use of the device serves the localization of underground objects from the areas of the archaeology, geology, geophysics, hydrology, the road construction and the mining.
Find it application just in the subsoil testing, the dump and determination of contaminated sites and the modern professional treasure hunt !
The effective special device of EMFAD - UG 12 - DS for identifying the following objects :
cavities, caves, graves, greater metal objects

for use in the professional treasure hunt
and to the subsoil testing
---
The technical base and the different measurement procedures, be described on the coming sides.
---

---
We do not make the metal locating and cavity search different . . .
we make it better !

---